C-Eye is a medical product, which uses eye tracking technology
It is a tool that helps therapists in assessing the state of consciousness and rehabilitation of patients with various neurological disorders. The C-Eye system is a work tool for many specialists:
therapists – including speech therapists, neurologopedists, psychologists, neuropsychologists, AAC therapists, vision therapists, occupational therapists, physiotherapists,
teachers, educators – including oligophrenopedagogues, typhlopedagogists,
doctors – in particular rehabilitation specialists, neurologists.
It is a method which brings benefits to the patients and their therapists
C-Eye enables the therapy to be adapted to the patient's capabilities and needs. Diagnostic and therapeutic sessions are based on choosing the content displayed on the screen, by the patient. Observation and analysis of the responses marked by the patient, enable objective diagnosis and effective therapy of sight, hearing and cognitive functions.
"The C-Eye system has contributed to a better quality of life for people with disabilities through neurorehabilitation and the introduction of a communication system. Thanks to C-Eye, the diagnosis of patients has been changed in several cases …".
Edyta Tyszkiewicz, MA
C-Eye Neurorehabilitation Room, Szczecin, Poland
The C-Eye system consists of the following parts:

Patient condition assessment module, neurorehabilitation module, and communication and entertainment module.

Using the assessment module allows one to examine the senses responsible for communication, as well as to verify the patient's cognitive functions and emotional state. The neurorehabilitation module is used to stimulate language, visual-spatial processing, memory, thinking and communication skills. The communication and entertainment module helps in everyday communication, while advanced users can use "virtual keyboards to enter any content with their eyes and save it in the system memory.

An extensive database.

The system automatically records the results of work with the patient. Automatic recording is performed during exercises, as well as diagnostic or therapeutic sessions. This can be copied to memory sticks, displayed as tables, used in comparisons and above all to keep track of the patient's progress at a specific time.

The version is designed for professionals who work with patients.

The system allows work with unlimited number of patients on one device. An individual profile is created for each of them, the results of the work are recorded and, in addition, the system remembers the settings ascribed to a specific person.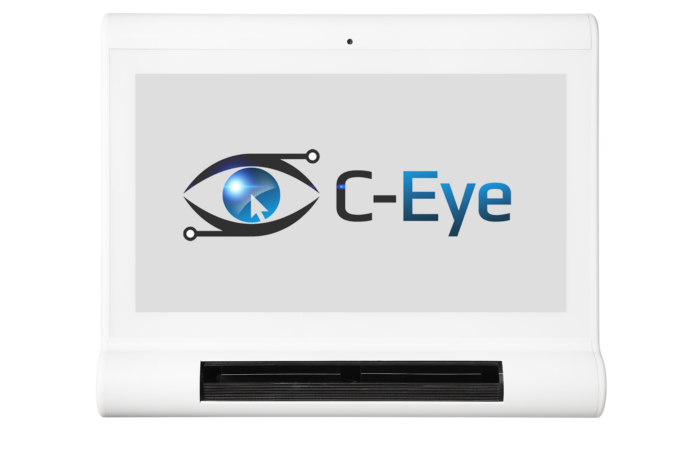 The C-Eye in practice
"The C-Eye system can be an exponent of the level of preserved consciousness and a useful rehabilitation tool using brain plasticity".
Krzysztof Nicpoń, MD, PhD
EPIMIGREN Medical Center, Osielsko, Poland
Important technical parameters:

Eye tracking technology:
operating distance from patient
binocular, monocular (possibility of working with one healthy eye)

40 – 90 cm (optimal distance - 60 cm)
Other parameters:
The ordered C-Eye system includes:
C-Eye device
(with built-in eye tracking system)
Mobile stand PRO,
which makes mounting the device easier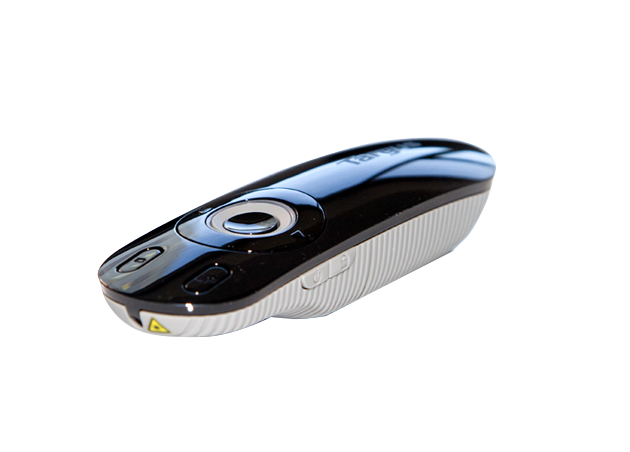 Remote control

   US Representative:
             Marguerita B. Parker
             Alpha Port 2 Port, Inc.
             2100 Southbridge Pkwy
             Birmingham
             Alabama 35209
             +1 404 83 93 631

   AssisTech Sp. z o.o.
             Trzy Lipy 3
             80-172 Gdansk, Poland
              +48 537 446 406